LGBTQIA Activists shaping Europe's future
MEET SOME OF EUROPE'S MOST INSPIRING LGBTQIA ACTIViSTS
On the surface, it seems that Europe is progressing in relation to LGBTQ+ inclusivity. Over the past couple of months, Slovenia legalised gay marriage and Finland allowed transgender people to determine their own gender on identification. However, beneath the surface, and in society itself, Europe's attitude towards LGBTQ+ communities is shifting. Trans people are increasingly becoming the scapegoats of vicious right-wing political campaigns, and as wars, recessions, and inflation loom, anger is once again being redirected towards minority communities, and of course, LGBTQ+ people. Thankfully, there are many LGBTQIA activists across Europe who aim to fight the reversing tide. Here are some of them.
Kosta Karakashyan – Bulgaria
Kosta Karakashyan is a Bulgarian dancer and choreographer and one of Bulgaria's most famous LGBTQIA activists. Kosta first gained media attention in his native Bulgaria after appearing on some of the country's biggest TV shows, including Bulgaria's Got Talent. In Bulgaria, LGBTQI+ people are not visible in the public eye, and many celebrities and artists decide to keep their sexuality a secret so that it doesn't hinder their careers. However, this was not the case for Kosta, as he became one of the first well-known figures in Bulgaria to come out in public, and he did it on national TV. In doing so, Kosta received a lot of hate, but also, it helped position him as a role model for young queer Bulgarians.
Krystof Stupka – Czechia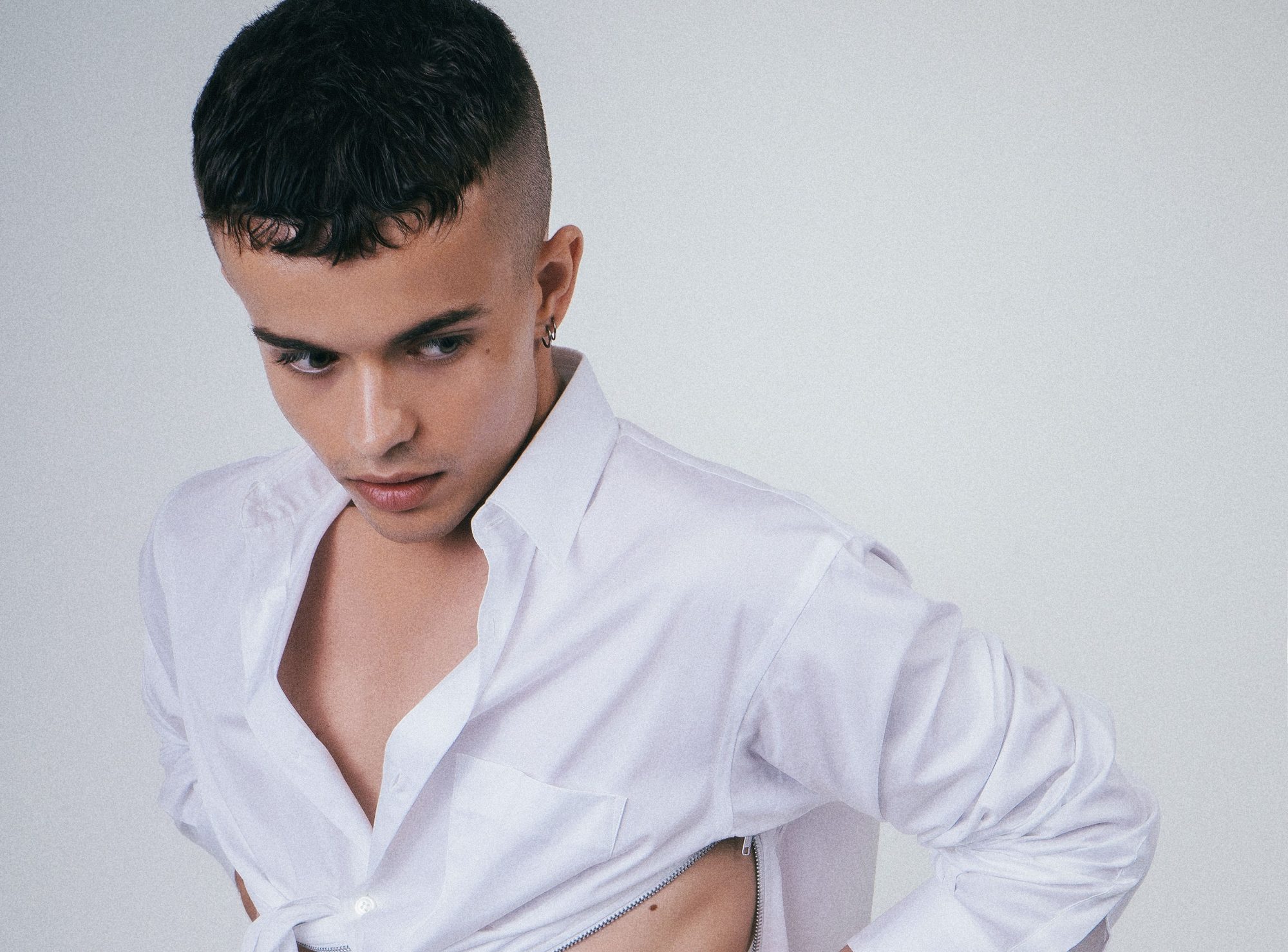 Krystof Stupka is one of Czechia's biggest hopes for a more inclusive future. Despite being in his early 20's, Krystof has already achieved a lot. Whilst studying at the prestigious Science Po, Krystof has also been one of the keen LGBTQIA activists in the European Youth Parliament. Czechia has limited queer representation on social media and in the public domain, and Krystof is slowly filling this gap – but there is a long way to go: "It's great to see Czech people make progress, young people especially are more tolerant," he said. "Public debates are absent and there are people in parliament who influence the public through the media and support hate speech and homophobia as more of a counter-opinion." Despite being in the infancy of his career, Krystof has a bright career ahead of him. "In the future, I plan to continue my fight for equal conditions and a better environment." Watch this space.
Remy Bonny – Belgium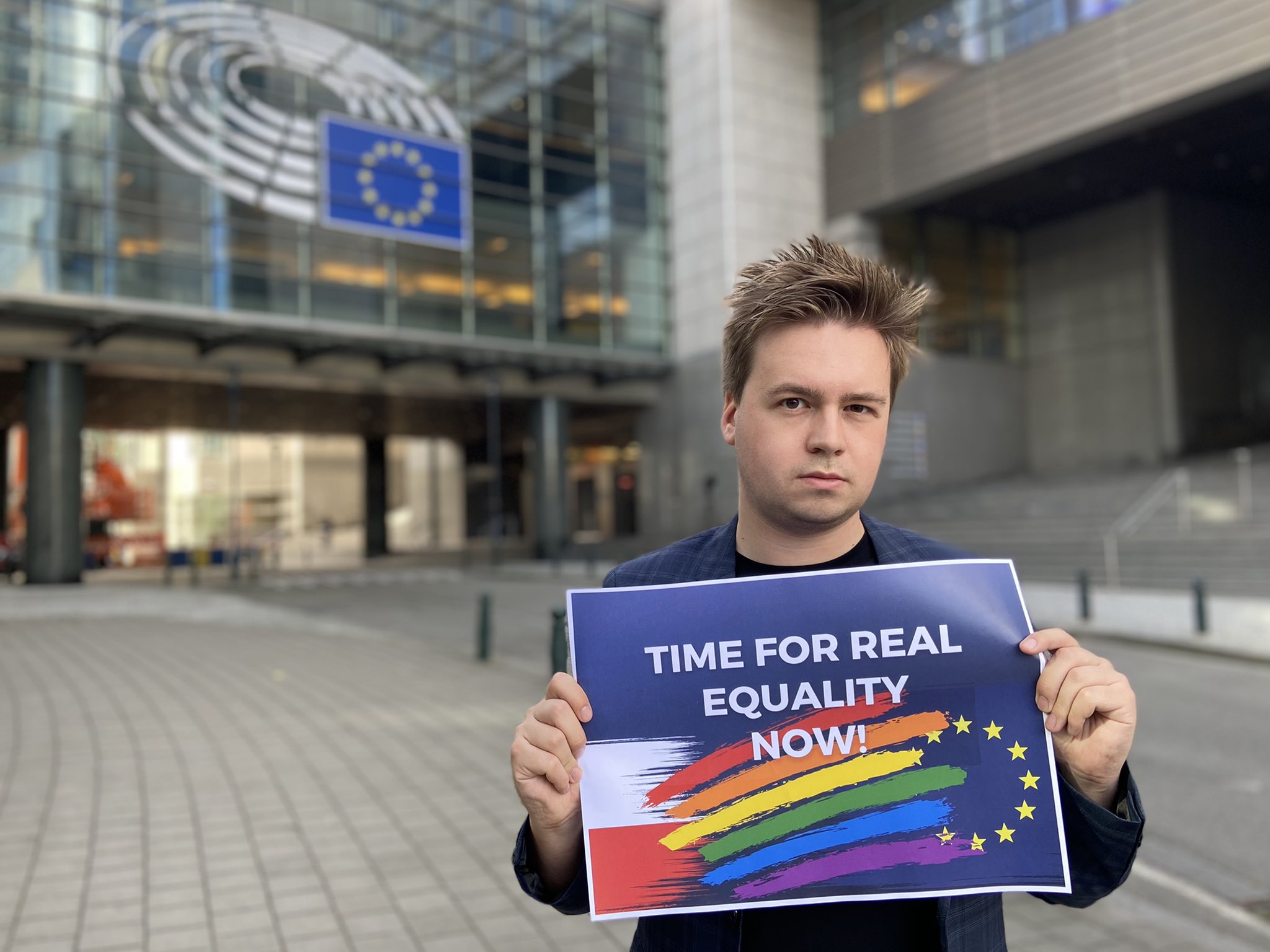 Remy Bonny is probably one of the most well-known LGBTQIA activists circulating in a pan-European context. Not only is Remy the Chief Executive of Forbidden Colours, a Brussels-based LGBTQI+ NGO, but he is also one of the leading pro-LGBT voices within the European Parliament, fighting for a progressive future for the European project. Remy has also been one of the most influential people in holding right-wing governments such as Hungary and Poland to account. In the past couple of years, Remy has been researching the political interactions between Russia, and the post-Soviet states. His research has helped inform parliamentarians and politicians from across Europe in their political decision-making. The nature of Remy's activism often means that his hard work goes unnoticed. Still, it certainly has a crucial impact on the European Union's battle against hostile figures such as Victor Orban and Andrej Duda.
Owen Jones – United Kingdom
If you type in Google 'controversial UK journalists,' then Owen Jones' name will likely pop up. Owen is controversial because of his impressive intelligence and his unwavering discontent with the UK establishment. Owen has been a journalist for the central-leftist UK newspaper, the Guardian for a number of years, and has been a vocal advocate for a left-leaning UK government. Owen's huge online presence helped gain momentum for Labour's socialist candidate, Jeremy Corbyn, who very nearly won the 2017 general election. During Owen's campaigns to bring Britain back to socialism, Owen made sure that the voice of minority communities was heard, and this means shining a light on the UK's LGBTI+ community, which in recent years, has faced increasing discrimination from the British press and society. Although Owen has a wide reach as a journalist, he aims for a complete system change, which will ensure that no community is left behind.
Bart Staszewski – Poland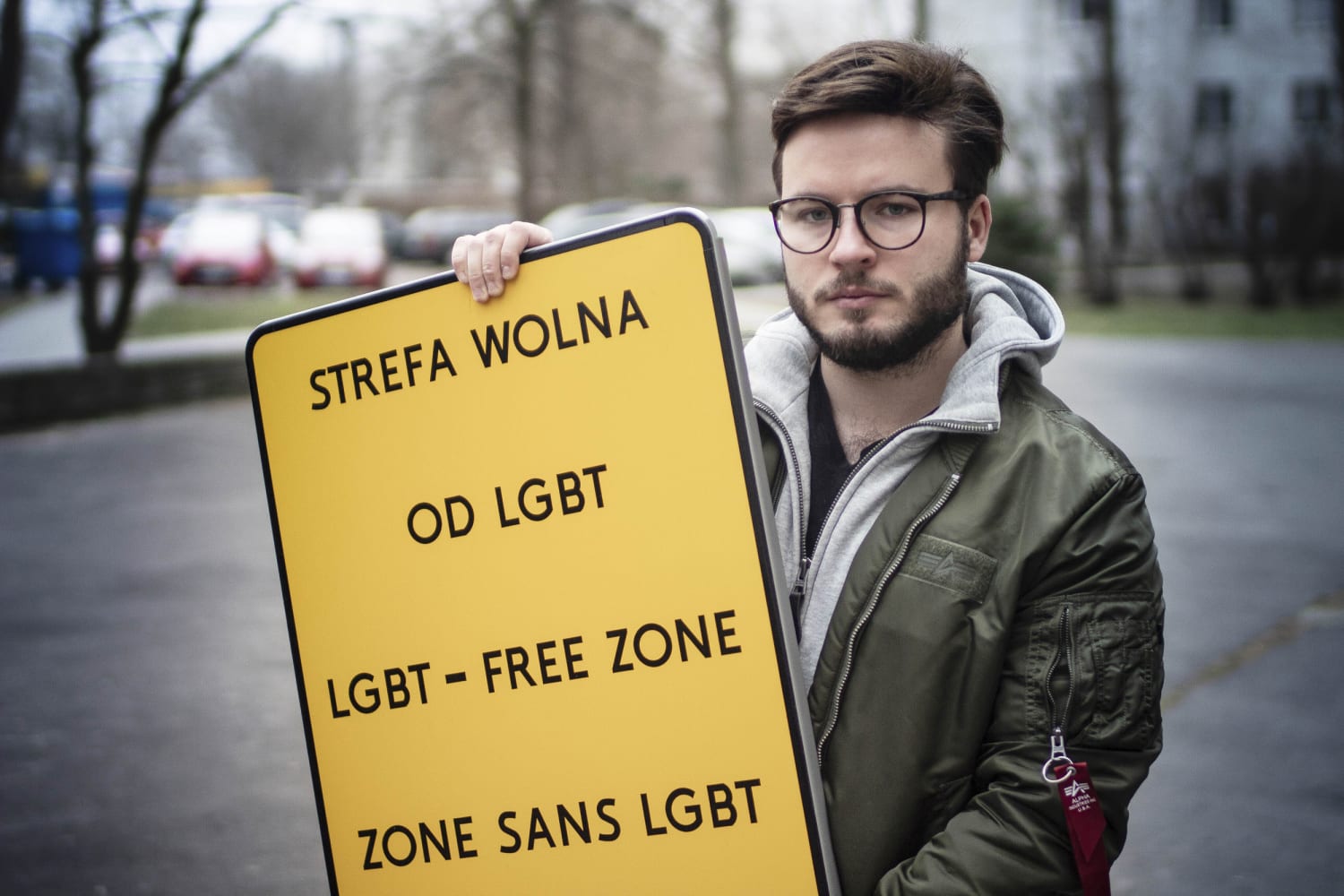 Over the past decade, Poland's political position on LGBTQI+ rights has been in stark decline. In the South-East of Poland there are even "LGBT free zone's" – which are towns which have declared themselves free from having LGBT inhabitants. Thankfully, there are many Polish people who vehemently oppose such decisions, and one voice is leading the fight to reclaim these territories, and his name is Bart Staszewski. Since 2018, Bart has been helping to raise international awareness of the LGBT-free zones by organising and partaking in a number of protests, the first of which took place in Bart's hometown, in Lublin. "We [LGBT+ people] are not an abstract being, an ideology," says Bart. He continues: "but real flesh-and-blood people who must live in these places." Because of Bart's bravery and persistence, Bart appeared on Time Magazine's list of 100 emerging leaders in 2021. As Bart and his mission gain international attention, Bart will no doubt continue to be a leading voice in Poland's fight for a more liberal and progressive future.