LGBTQ Related Hate Crimes: West of England Reports 50% Rise
LGBTQ Related Hate Crimes are increasing following the COVID-19 pandemic
Three police forces in the West of England reveal reports that there has been more than a 50% rise in LGBTQ-related hate crimes since 2019. Figures released after an FOI (Freedom of Information) request highlight an increase from 712 reported incidents in 2019, to 1,109 in 2021 across the three counties and homes of each police force: Avon and Somerset, Wiltshire and Gloucestershire.
LGBTQ-related hate crimes are crimes which target people based on their sexual orientation.  Usually, these crimes are committed against those who are lesbian, gay, bisexual, transgender or other members of the queer community.
Individually, it is reported that the number of incidents in Avon and Somerset rose by 38%, whilst more dramatic statistics for the other counties include a 72% rise in Gloucestershire and a 149% rise in Wiltshire over the two years.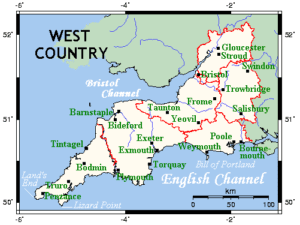 It is argued by some that the situation has worsened following COVID-19, specifically, when the virus was at its peak in 2020. Andy Shilton, who co-presents an LGBTQ+ Radio Show titled 'Shout Out', agrees with this notion. Unfortunately, he experienced homophobic abuse in the gay quarter of Bristol, an area that is supposed to be safe for LGBTQ+ individuals. Shilton relays that a "car drove past and [the people inside] shouted offensive language at us out the window." He believes it because "people are less tolerant now. They feel it is more ok now to be quite vocal about it and be quite anti-LGBT. It's certainly something I've observed since we've come out of COVID." 
The police force from the three counties continue to highlight the importance of victims of LGBTQ+ hate crimes reporting the incident to the police, with the reassuring accompanying statement "They will be listened to, their report will be taken seriously, and appropriate action will follow." (Chief Inspector. George Headley from the Avon and Somerset Police).