Kim Petras Becomes the First Trans Recipient of Grammy
KIM PETRAS THANKS TRANS HEROES AND THEIR ALLIES WHO "KICKED THE DOORS OPEN" FOR THE COMMUNITY
Kim Petras has batted away the haters after receiving the prestigious Grammy for 'Best Pop Duo/Group Collaboration' for the sexy and purposefully provocative single, Unholy. The track is one of the lead singles from Sam Smith's queer-inspired album, Gloria. Unholy features iconic lyrics and vocals from Kim, which helped bagged them the famed award.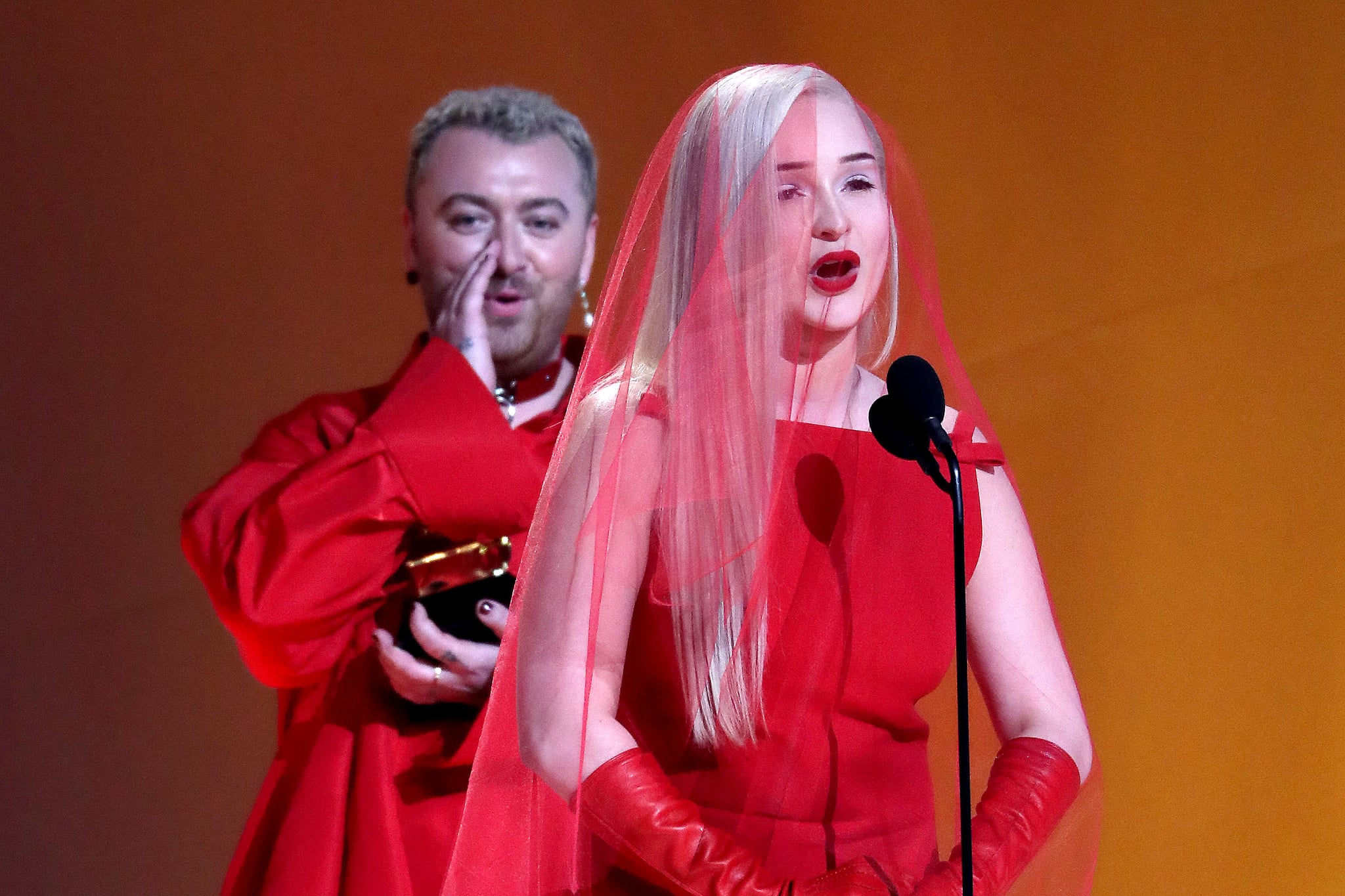 "Sam graciously wanted me to accept this award because I'm the first transgender woman to win this award," she said, in her blood-red outfit which matches Sam Smiths. The room roars with applause as Sam Smith asks the audience to clap and stand for the transgender community. "I don't think I could be here without Madonna," Kim then continues to thank other queer allies, such as Madonna, who has been a driving force for inclusivity and equality in the music industry since the late 1980s.
Born in Cologne, Southern Germany, Kim Petras' journey to stardom has been a difficult one. Kim released her first single in 2017. Since then, Petras has struggled to achieve mainstream success, until now. "All these years are going through my head of people saying I'd be a niche artist because I'm transgender," says Petras. She continued: "And my music would only ever play in gay clubs – and what's wrong with that, because I love gay clubs – but now I got a Grammy for making gay club music with my friend."
Petras also thanked the trailblazing producer, Sophie, which took a young Kim Petras under their wing in the infancy of her career. The pair worked on hyper pop hits such as 1,2,3 dayz up, for Petras' breakout album, TURN OFF THE LIGHT. Sophie tragically passed away in a freak accident in Greece, in which they tripped and fell whilst climbing onto a roof to see a full moon. They were a complete electronic visionary who helped shape the future of pop music. Sophie saw the importance of having transgender artists in the industry, and therefore put their efforts into making Kim Petras the vessel to achieve representation.
In recent years many critics label the Grammys and award shows as being irrelevant and fake. However, Kim Petras' win is a shining example of the importance of the Grammys, as it helps to shine an important spotlight onto the industry, and society in general. A win for Kim is a win for the entire transgender community, and hopefully, it will continue to inspire a new generation of trans artists and musicians.