SEX EDUCATION SEASON 4: Everything You Need to Know
The wait is almost over. Is Sex Education Season 4 coming to our screens this summer?
Sex Education is one of Netflix's most successful shows. At first, the show had little reach outside British teen demographics. But as the seasons progressed, the show gained interest internationally and, in the States, which eventually made it one of the streaming platforms most watched shows. The series follows Otis Milburn, an awkward and geeky teen son of a sex therapist, who has been dishing out his mother's advice at school in exchange for money and popularity. Sex Education is a both coming-of-age story, and a love story. Season 3 tied up a lot of loose ends, but also opened many doors. Because of this, many are speculating on the numerous avenues that scriptwriters can pursue in Sex Education Season 4. This is what we know so far…
What will season 4 be about?
Well, season 3 left us with some big, unexpected moments. Few expected that the season would end with Otis' mother, Jean, giving birth to baby Joy – therefore, nothing is off the table. However, the safest bet is that the season will explore the family dynamic between Jean, Otis, and Jakub, Jean's partner. Furthermore, many rumours leaked on social media hint that Joy might not even be Jakub's baby. Whatever happens, expect fireworks!
The cast will be drastically reduced
It's been two years since the last season of Sex Education was released on Netflix. Every month, the producers seem to announce another beloved cast member who has been given the chop. So far, the show has lost some of the biggest characters, including Ola Nyman (Patricia Allison), Olivia Hanan (Simone Ashley), Emily Sands (Rakhee Thakar) and Lily Iglehart (Tanya Reynolds). Just this week, producers stuck another knife in as it was unveiled that fan favourite, Maeve, played by Emma Mackey, will not return. But don't fret, producers are expected to bring in a series of fresh faces who are guaranteed to fill the void. In a recent interview with Radio Times, Asa Butterfield, who plays Otis said, "I'm not sure how much I'm allowed to tease. But we're in the new school, new locations and things have changed up a bit." He continued to stir the pot, "And we've got some new characters."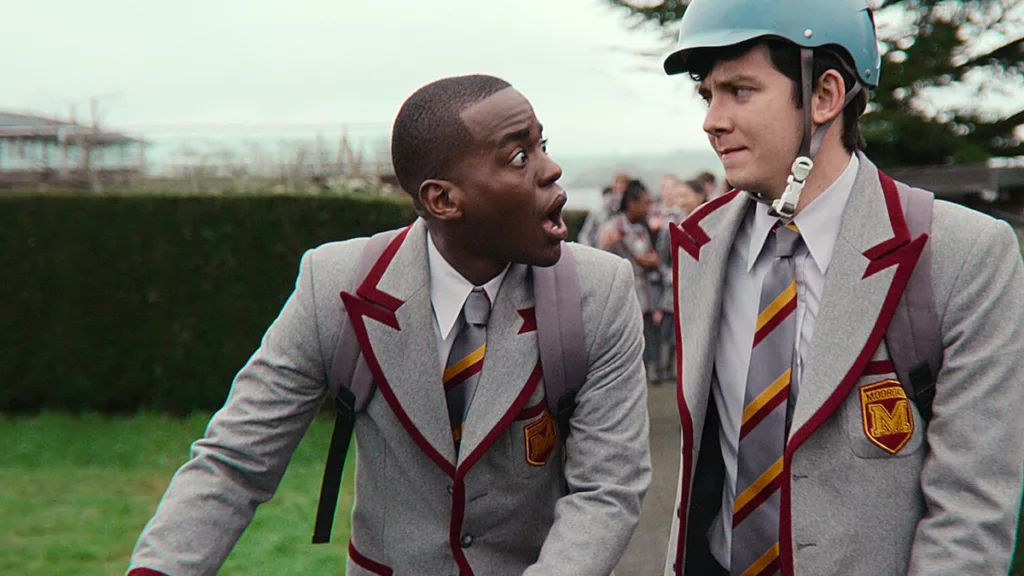 Otis can't be a kid forever
For those few that don't know, Sex Education is set in a school, and most characters are in their mid to late teens. The past three seasons have been centred around Otis and his journey to adolescence. In the latest season, Otis matured, both physically and mentally. And so, it is unlikely that Otis will return to the new season in the form of a student. It is rumoured, however, that Otis will be employed at the school as a sort of trainee or apprentice psychologist. This way Sex Education will maintain its teen and therapy theme but will also find a purpose for the show's loved main character.
Release date and some stats
Sex Education season 4 is rumoured to be released on Netflix in the summer of 2023. It is likely to be drip-fed onto the streaming platform on a week-by-week episode, meaning that fans can only binge one episode per week. Each episode is expected to be a full hour long and will consist of eight episodes. This season's writers include Bella Heesom, Selina Lim, and Ethan Harvey.