Slovenia Officially Recognises Same-Sex Marriage and Adoption
GREAT PROGRESS HAS BEEN MADE IN Slovenia, A NOTORIOUSLY HOSTILE REGION FOR LGBTQI+ RIGHTS
Slovenia becomes the first former Yugoslavian and Eastern European state to officially legalise same-sex marriage and adoption. The decision was made in October of last year, when Slovenia's Parliament passed the law with an impressive 48 MPs in favour, and 29 against. 3 months later, on 31st January 2023, the amendment to the Family Code was enacted, and as of today, same-sex couples are finally allowed to adopt and marry.
"From today, all same-sex marriages enjoy the same rights as everyone else," said Luka Mesec, the Slovenian Labour Minister and Coordinator of Levica. Luca continued: "There are no losers, rather a minority that was oppressed throughout history is now a winner. I think that we made a big step forward as a country."
Despite being under the rule of Yugoslavia for a large part of the 20th century, Slovenia has made considerable progress in their journey towards creating a liberal and forward-thinking country. It wasn't until the summer of 1991, that Slovenia became an independent country. This meant that Slovenia has only had a few decades to reverse many years of oppressive socialist rule and reverse the limiting laws and policies that the regime had in place.
However, whilst part of Yugoslavia, Slovenia, alongside Croatia, has always been the most liberal of the six republics. Slovenia has a stable economy, helped by its border with rich Australia. Slovenia was the first republic to leave Yugoslavia, which was a major factor in the conflict and destruction that followed. Fortunately for Slovenia, the country managed to escape much of the conflict, minus a 10-Day War that took place in 1991. All these aspects, and more, have helped Slovenia maintain its stable economy, which has helped propel the country towards a more European and thus, more liberal future.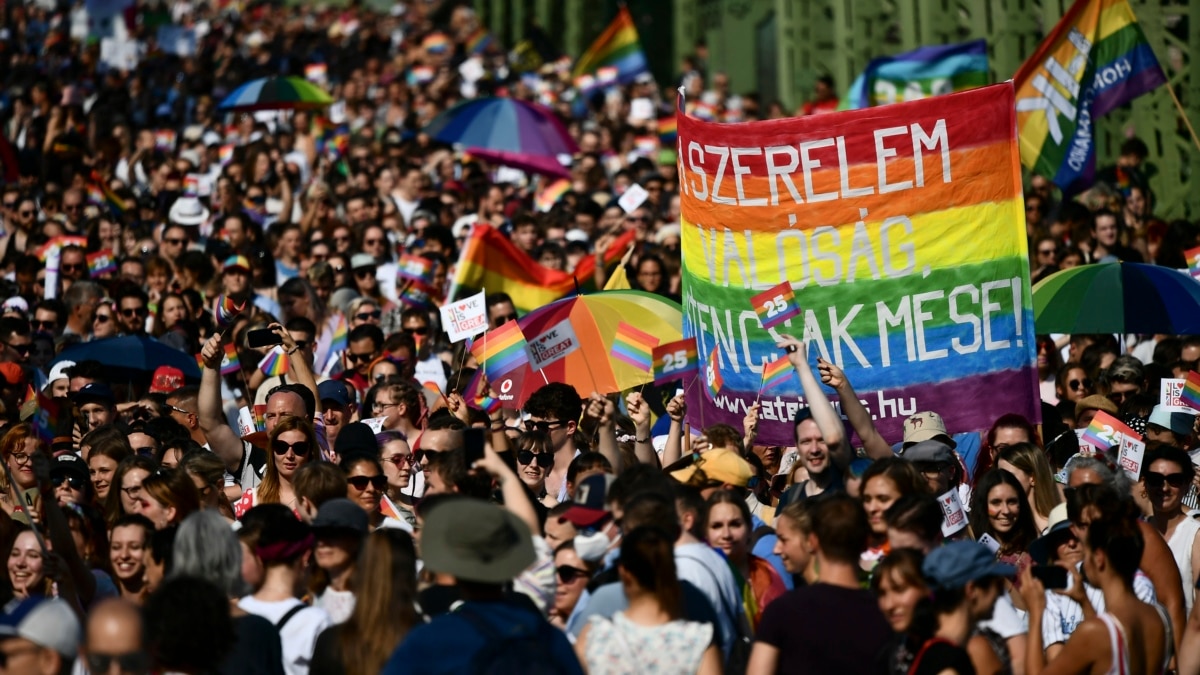 In the capital Ljubljana, LGBTQIA+ people, activists and NGOs are delighted with the news that they have so tirelessly been advocating for. One of these impressive NGOs is the Human Rights group, Legebitra, which posted a statement to their website immediately after the news broke: "After more than 30 years of demands for legal recognition of same-sex partnerships, we are finally closer to actual equality. We are happy that the MPs supported the changes to the Family Code with a majority of votes and finally equalized the rights of same-sex couples in marriage and equal treatment in adoptions."
Sadly, neighbouring countries of the former Yugoslavia are trailing behind Slovenia's progress. Just last year Serbia cancelled Euro Pride, which was due to be held in the capital, Belgrade. News of the cancellation had contributed to a huge setback for Human Rights campaigners in the region, as it is a clear indication of the government's political stance towards advancing the rights of LGBTQI+ people and other minority communities. Other countries, such as Bosnia and Herzegovina, Kosovo and North Macedonia, lagging even further behind. Hopefully, as a minimum, the news of Slovenia's progress will help give some hope, as well as offer a blueprint for LGBTQI+ campaigners in the region to follow.