Scotland's Gender Reform Bill Blocked by UK
Scotland's Gender Reform Bill Was Intended To Make it Easier for People to Legally Change Their Gender
Scotland's Gender Reform Bill was intended to enable people to legally change their gender without a medical diagnosis. Nicola Sturgeon, Scotland's First Minister, says the reasoning behind the bill is that the current protocol is unnecessarily invasive and distressing to an already marginalised and vulnerable minority group.
Under current Scottish protocol, in order to legally change your gender, a person must have a medical diagnosis of gender dysphoria and prove they've been living as their chosen gender for two years or more, as well as being at least 18 years old.
Under the new system proposed by the Scottish government, there would no longer be a need for medical diagnosis, a person's own determination of gender dysphoria would be sufficient. Furthermore, the waiting time would be reduced to six months and the age limit lowered to 16.
In response to the bill's proposition, many human rights organisations have reacted in favour, stating that this would be highly beneficial for the physical and mental health of transgender individuals, as well as highlighting that a growing number of democratic countries have similar procedures. Notably, The Equality Network said, "after years of increasingly public prejudice against trans people, things have started to move forward."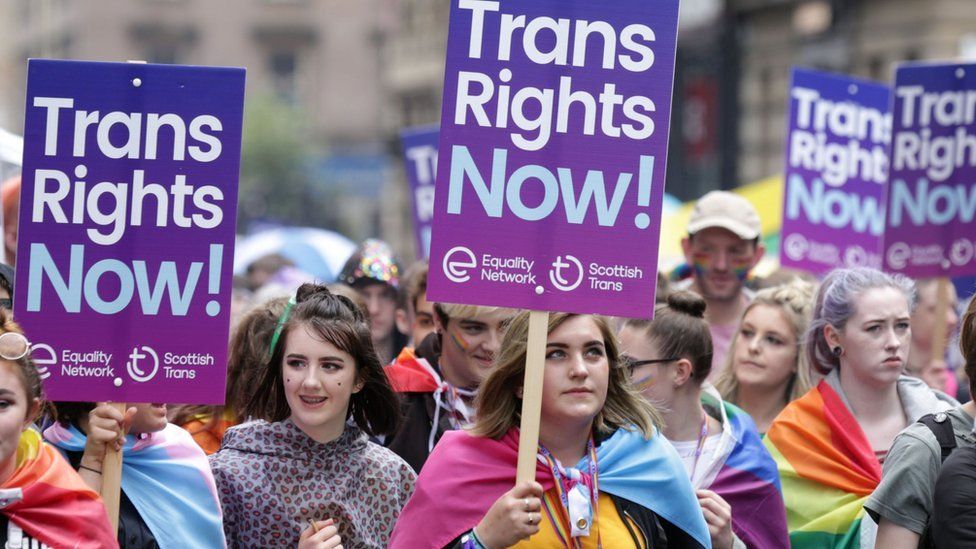 However, the bill did receive some criticism, including public upset from Harry Potter author J.K. Rowling, who insinuatet the new law could have negative effects on cis women. While this type of backlash is, unfortunately, to be expected with new pro-LGBTQ+ laws and legislation, what's more concerning, is the negative reactions of governments and officials. One public figure's disapproval can't prevent a law from being passed, but the UK government can.
The reasoning Scottish Secretary Alister Jack, the Scottish minister representing the UK government, gave for the bill's blocking was, "The Bill would have a significant impact on, amongst other things, GB-wide equalities matters in Scotland, England and Wales. I have concluded, therefore, that (blocking it) is the necessary and correct course of action."
Understandably, those in favour of the bill feel the reasoning offers no true justification and is somewhat vague. Prime minister Rishi Sunak and Labour leader Keir Starmer have also expressed "concerns" over the bill, but these concerns have not been identified.
Following the news that the UK government had rejected the new legislation, Vaughan Gething, the Finance Minister for Wales, has criticised the UK Government. Wales' First Minister, Mark Drakeford has also previously mentioned he'd welcome a similar self-identifying system.